Skip to Content
Cast, Etched, and Engraved Plaques
Cast, Etched, and Engraved Plaques in NYC, NY
Eagle Master Signs in New York City creates premium custom cast, etched, and engraved plaques for a variety of uses. Whether you need a plaque for a commercial building or to signify a donor wall or place of importance, we offer three decades of experience and some of the most beautiful results available. Contact Eagle Master Signs to learn more about plaque options today.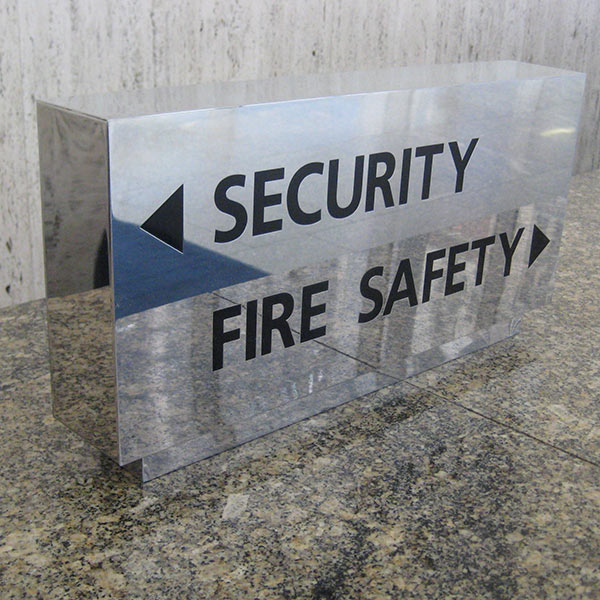 A Plaque to Meet Any Need or Occasion
A plaque's versatility makes it one of the most popular design choices across every industry. For one, they are highly durable, and many of the material choices can withstand being exposed to harsh weather elements. They also bring a touch of high class and elegance to interior spaces. Common uses for plaques include:
Building management identification
Corporate identification
Building address signage
Doctors' offices
Donor walls, benches, and monuments
Nameplates
The Difference Between Cast and Etched
There are two main ways to create a plaque, and each has its own unique look and appeal. Determining which process is best for you will depend on the material you choose, the display area, and the purpose of the plaque.
Cast
For cast plaques, molten metal is poured into a mold. Once it cools, the plaque becomes a solid form. Bronze is a prevalent choice for this process. Cast plaques usually have raised letters and are often found displayed in outdoor areas.
Etched
Etched plaques use an engraving process where chemicals eat away at the material to reveal print or imagery. We can fill the engraved areas with colored paint to stand out from the original background color. This process allows for thinner lines and greater detail.
Choose the Perfect Material for Your Plaque
Eagle Master Signs in New York offers customers various material choices for custom plaque fabrication that meet an array of needs. Choose from brass, aluminum, stainless steel, acrylic, plastic, and more. Not sure what material is best for your specific use? That's not an issue. With decades of experience manufacturing beautiful plaques for various needs, we'll consult with you to help determine the best choice for your situation and budget. Contact us today for Banners & Flags, Custom Signs & more.
We've Manufactured Over 650,000 Signs and Counting Around NYC