Skip to Content
Architectural and Wayfinding
Building and Wayfinding Signage and Printing in NYC
Knowing where to go makes people feel comfortable. Even if a person is visiting a place for the very first time, understanding what their next step should be to complete their desired action or offer choices of what they can do brings ease and enjoyment to any environment. Eagle Master Signs designs, manufactures, and installs useful and compelling architectural and wayfinding signage for buildings and spaces across all industries. How can we help your target audience find their way? Contact us to learn more.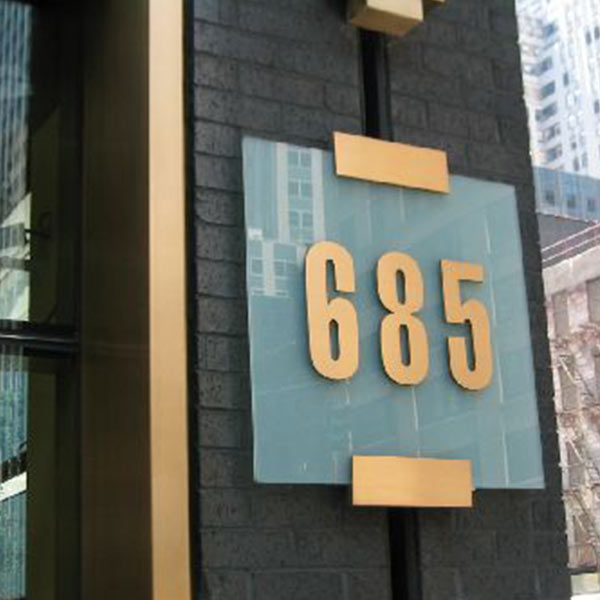 Interior and Exterior Directory Signage
Directory and wayfinding signage is the best way to label interior and exterior spaces for easy navigation and convenience. Contact Eagle Master Signs to learn about the various print options and products we offer for clear, informational architectural signage.
Wayfinding Solutions
Providing good direction can be the difference between a customer or visitor taking a step forward or turning around and leaving. If careful thought isn't put into the way you'll let people know how to get from one place to another, the result is confusion, frustration, and a negative experience. We're committed to ensuring that does not happen on your property. We use more than three decades of experience to design and create interactive and intuitive wayfinding solutions for anywhere, including:
Shopping malls
Educational buildings
Financial centers
Healthcare facilities
Train and bus stations
Airports
Roads
Nameplates
And more
Architectural Directories
Buildings equipped with directories provide visitors easy access to helpful information, allowing them to find the people and places they need to while offering additional information and insight into their surroundings. Finding information on their own provides the public with a sense of accomplishment without having to rely on help from others. It also frees up building personnel and employees from answering general questions that can be answered with simple directory signage. Whether a person is looking for an exit, a restroom, the cafeteria, or the CEO's office, our well-designed and professional directories can share as little or as much information as you'd like with your visitors. Our options include:
Floor and building directories
Building office directories
Floor directories
Employee directories
Tenant directories
Electronic LED signage
Illuminated directories
We've Manufactured Over 650,000 Signs and Counting Around NYC